The Relevance of the Right to Play
Vollmose's youth: A Journey to Co-Creation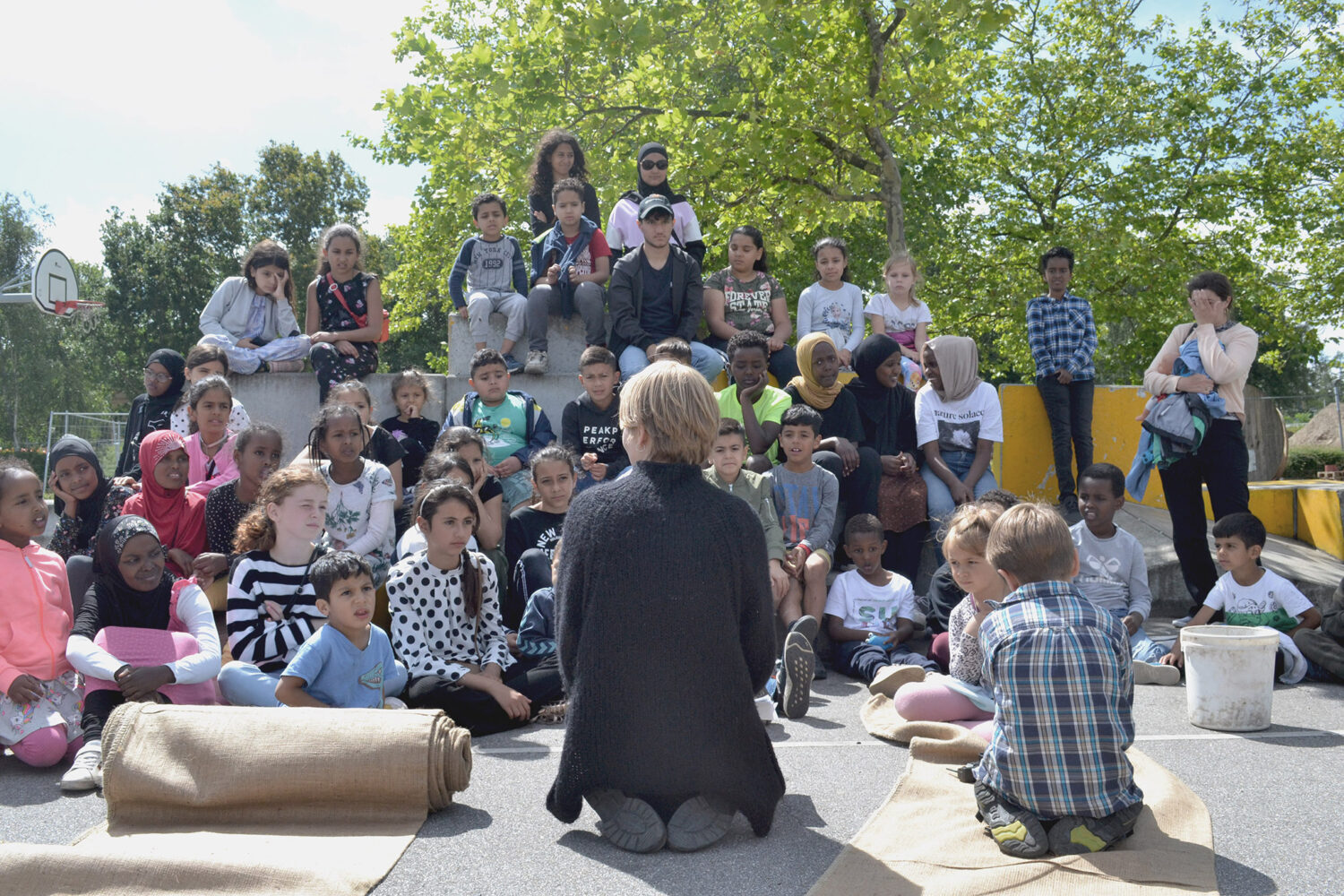 Week 29 was full of fun and intense activities for the members and volunteers of EAHR in Vollsmose, working together with the youngest of the local community, combining games and creative activities with the construction of two super-eco-adobe benches in one of the local playgrounds.
There are no doubts that this summer has been different, with the looming presence of Covid-19 and the restrictions it carried; nonetheless slowly but surely Danish society is opening again. For EAHR this has meant engaging once again with field work, approaching communities to co-create and learn from each other.
Thanks to the continuous support from the local volunteers and parents from Birkeparken and Vollsmose Sekretariat, the youngests of the neighborhood had the opportunity to take part in the construction of two super-eco-adobe benches through the period of a week, which were later decorated by themselves by putting together their names and using the letters as stencils.
A co-learning experience.
The process in which the children were involved pushed their creativity and collaboration skills into a completely different scenario to what they are used to, allowing them to grasp at new possibilities and discover new interests.
Working with children always brings up surprises and challenges, especially due to their sheer curiosity and lively enthusiasm which sometimes baffles anyone who is a bit older. As we learned; adapting is succeeding, adapting to changing climate conditions, but also to heterogenous target groups. Here is where experience, a flexible toolbox and an interdisciplinary approach are a winning combination.
As an organization we believe that communities are at the center, and during our week in Vollsmose we had the opportunity to share, experience and enjoy not just a welcoming group of people, but a as one of the parents mentioned; "a big family" who takes care of each other, shares responsibilities and are willing and able to dream a better future for their community.